Field Day and Sonoma County Bee Company
Saturday, May 20, 2023 5:30-8:30
The First Celebration of Bees and their gift of Honey with Sonoma County Bee Company and Field Day. A team of renowned culinary, wine, beekeeping professionals will take you on a journey through the life cycle of the hive. The power of strength in numbers and loyalty to the queen.
You'll enjoy a dinner set in the beautiful setting at Preston Farm and Winery. A mainstay in the Dry Creek Valley at Preston Farm and Winery. This celebratory event offers an intimate dining and educational evening. A multi-course chef prepared dinner will showcase some mono-floral honey and wildflower varieties + perfect pairings.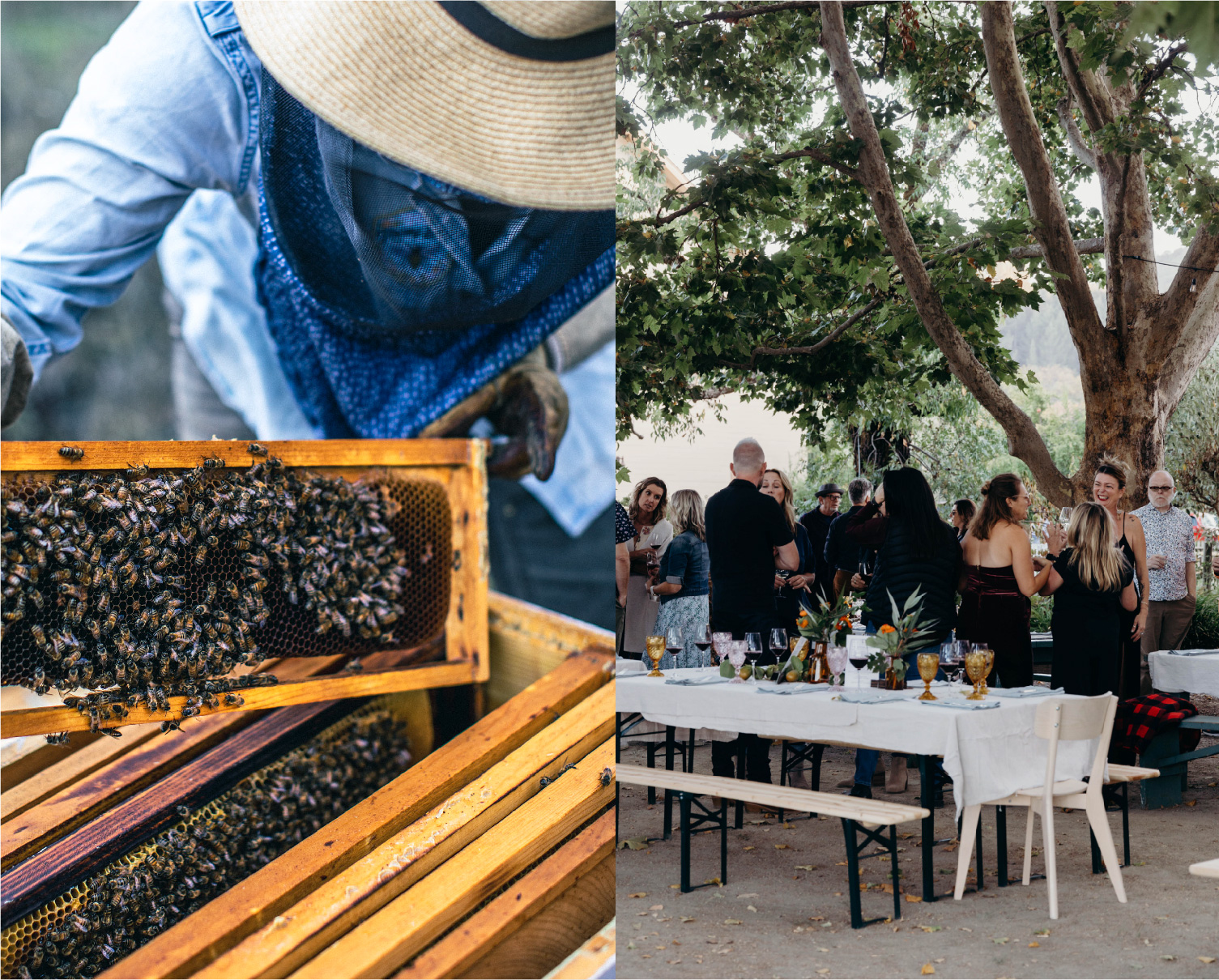 When: Saturday, May 20, 2023 5:30-8:30
Where: Healdsburg, CA at Preston Farm and Winery in Dry Creek Valley
What: A dinner extravaganza for those passionate about bees and food.
Ticket sold online: Cost $165/ticket
Purchase tickets here:
https://www.fielddayca.com/event-details/scbc-field-day-bee-inspired-dinner
What to expect:
The land at Preston is home to some of Sonoma County Bee Company's bees as well as a new herb drying barn to be utilized for the expansion of SCBC hive inspired herbal remedies product line. The connection from seed to flower to bee will be felt. A gentle and tasty introduction to beekeeping in Sonoma County with Sonoma County Bee Company's founders. Woven throughout the evening and courses we will discuss our methods in our beekeeping practice and how we decide when it is safe to take honey. Guests will enjoy honey and other hive products on their plates and among the tables. An immersive experience for the senses, in a beautiful wine country setting.
What is included:
Welcome reception with small bits and beverage pairing, multi-course dinner with wine pairing (n/a options available), bee educational nugs throughout and a special Sonoma County Bee Company takeaway gift set.