Katie Powers and Mary O'Reilly
Saturday, June 3rd 2023!
5:30-9:30 pm
Join us for our second event in our dinner series at Preston Farm and Winery with Field Day. This dinner features local chef Katie Powers whose career has spanned everything from Acquerello to the Headlands Center for the Arts in Marin County.
Marty O'Reilly is a bay area musician whose songs are bluesy, folksy and soulful though he doesn't quite fit into the genres of blues, folk or soul music.
The evening will begin with passed appetizers and Preston wine. We will sit for a three-course meal paired with even more Preston wine and Marty's wonderful voice.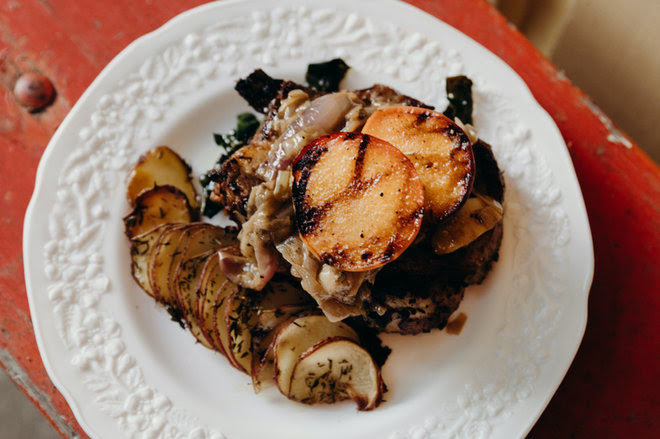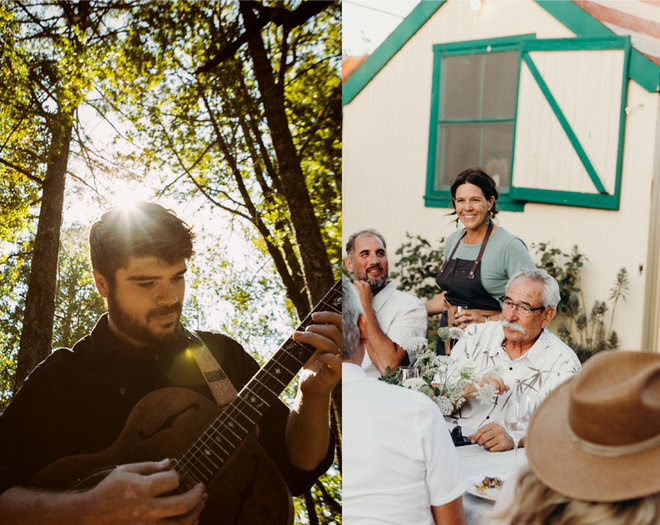 B I T E S
Fried Squash Blossom with Fava-Mint Pesto-Grilled Oysters Rockefeller Crostini with Point Reyes Toma 

S A L A D
Spring Radish & Market Greens Salad with parsley, lemon, anchovy dressing and crisp Rancho Gordo black chickpeas 

F A M I L Y S T Y L E
Pork loin roast seared on the plancha with smoked apricot, pitted cherry, + rosemary confit Full Belly smoked new potatoes + spring onions with seeded mustard vinaigrette Grilled Fennel and Rainbow Carrots with chili oil, parsley, mint, lemon and toasted almond

D E S S E R T
Meyer Lemon Polenta Cake, local strawberries, whipped vanilla cream and chamomile syrup