History
1973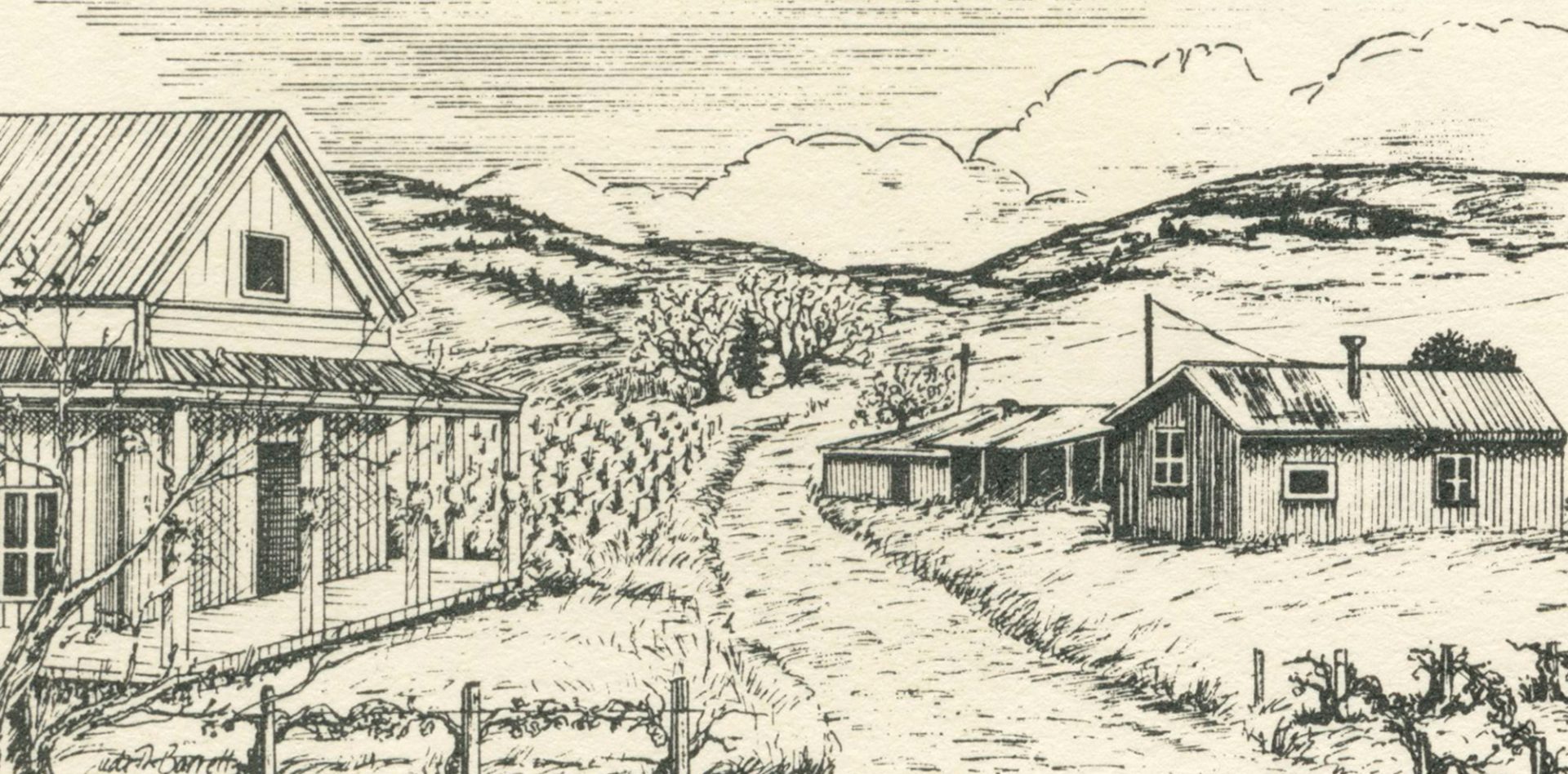 Purchase of first Dry Creek parcel: the Hartsock Ranch, prunes and pears with a few acres of grapes.
1973
Lou & Susan's first date. Susan showed up barefoot.
1974
Planting of new vineyards begins. Sauvignon Blanc was the first new grape, inspired by Lou's friend Dave Stare, of Dry Creek Vineyards.
1974
Lou & Susan marry in Calaveritas, Susan's childhood home.
1975
First winery is established in the historic prune dehydrator on the Hartsock Ranch. Everything was improvised.
1978
Fortuitious confusion between PS and SY led to first planting of Rhone varietal: Syrah.
Early 1980's
Experimentation with alternative varietals such as Gamay, Muscat and Chenin Blanc.
1982
Preston's "Cuvee de Fume" wins 5 gold medals in major competitions.
1988
Wine production peaks at 30,000 cases. New tasting room and commercial kitchen added to winery.
1989
"Suitcase" importation of grafting wood for Italian oil-olive trees.
1994
Lou's hobby bread baking leads to a home-made adobe, wood-fired oven.
1997
Preston joins Healdsburg Farmers Market, as vendors of bread and vegetables.
2001
Preston Vineyards is re-envisioned as Preston of Dry Creek and downsizes to 8,000.
2001
Introduction of new signature blends: L.Preston and Madam Preston
2002
Preston introduces jug wine honoring local old-timer Jim Guadagni.
2002
Lou & Susan attend their first EcoFarm conference.
2003
Lou begins conversion of tractors and personal vehicles to run on waste vegetable oil.
2003
Began riparian restoration of creek frontage, designed by Evan Engber of Bioengineering.
2007
First plantings of grain for estate loaves.
2008
Serious crop diversification begins, replacing some vineyard blocks damaged by winter freeze.
2008
First flock of Katahdin sheep introduced as a component of holistic farm management, followed by chickens and pigs.
2011
Introduction of first sulfite-free Organic Syrah.
2015
First hard apple cider produced using estate apples.
2017
Matt Norelli retires as Preston winemaker after over 20 years of work in the cellar.